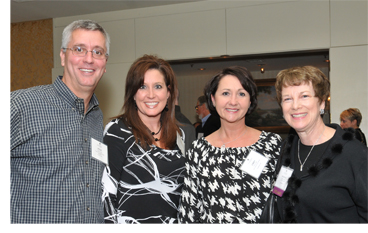 NERVES (Neurosurgery Executives' Resource Value and Education Society) is the first national neurosurgery practice manager and administrator society in the United States. This organization is the result of an initiative by CSNS. Like other medical subspecialty societies, NERVES was established with the purpose of helping neurosurgery practice managers and administrators network, combine resources to gather information, and learn from their colleagues about how to build stronger practices*.
As a member, NERVES will be your resource for:
Advice on specific practice management issues
Benchmarking opportunities
Updates on coding and reimbursement issues related to neurosurgery practices
Updates on regulatory changes specific to neurosurgery
Information on the latest advances in business management strategies and tools
The newest data regarding current management practices, structures & models
Social interaction and networking opportunities 
How to become a member of NERVES:
To become a member of NERVES, click here for an online application form.
Questions
If you have any questions, or require a printable application (for check payments), please call 704-940-7386 or email [email protected]
*NERVES has established these guidelines for information sharing across multiple platforms, including the members' only list serve. Adobe Acrobat Reader is required. Free download available by clicking here.