Spring 2021 Virtual Mini-Conference Recap
Virtual Mini Conference Recap
Thank you to the NERVES member who attended our recent Virtual Mini-Conference on April 22!  We received great feedback from our members about the presenters and their topics. If you missed it, we are offering the recordings from our two presenters Dr. David DeLong and Mike Heaton. We didn't record the Breakout Roundtable Hot Topic Discussions – you had to virtually "be there" to participate in this amazing session of networking with your colleagues. NERVES Roundtable discussions are a true gem, so we hope everyone will participate in them at the upcoming Orlando Annual Meeting.
Innovative Workforce Solutions: The Myths & Realities of Transitioning Out of the Pandemic
Presenter:  Dr. David DeLong, Smart Workforce Strategies Transitioning out of the Covid-19 recession creates new, more complex challenges when developing your future workforce. This virtual presentation will provide practical solutions for:
Recruiting & retention strategies that work in a post-Covid era.
Lessons from the polar ice cap in leading through great adversity.
Upskilling tactics to improve productivity in a more technology-intensive practice.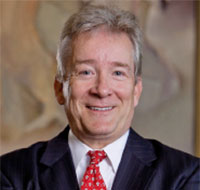 NERVES Socio-Economic Survey Review
Presenter:  Mike Heaton, Partner - Katz, Sapper & Miller
Join us to hear Mike Heaton with Katz Sapper & Miller's annual review of the 2020 NERVES survey results (reporting 2019 data). Heaton will present this year's benchmarking standards for the neurosurgery industry and update attendees on salary and benefit trends.
Share this post: